BUSINESS
Level 3 Team Leader/Supervisor
Team leaders and supervisors are in first line management roles. They provide direction, instructions and guidance to their teams to ensure the achievement of goals within the organisation. Key responsibilities are likely to include supporting, managing and developing team members, managing projects, planning and monitoring workloads and resources, delivering operational plans, resolving problems, and building relationships internally and externally.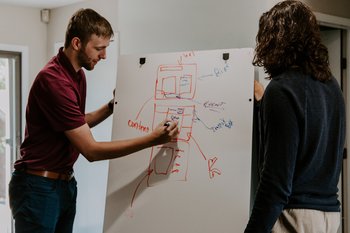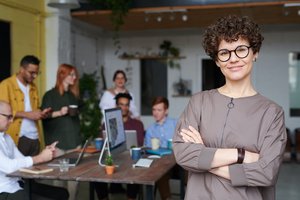 REF: ST0384
Level 3 Team Leader/Supervisor Apprenticeship
The Team Leader/Supervisor Apprenticeship covers a range of topics that can be applied across all businesses and all sectors. This qualification supports you to build knowledge, enhance skills and champion behaviours within your team, including treating each member of your team as an individual, tailoring your management styles to them to ensure effective outcomes, project management, communication throughout your business, operational managment, self-awareness and self-management.
Apprenticeship Details
Duration - typically 18 months
Maths & English required to a minimum of Level 2
The following will be covered:
Leadership Styles
People and Team
The Project Life Cycle
Communication
Operational Management
What is Project Management?
Finance
Self-Awareness
Management of Self
Decision Making
Continuous Professional Development (CPD)
Apprenticeship Requirements
The Institute for Apprenticeships set out specific requirements for this course.
These include:
20% off the job (a record of learning completed in the workplace)
Achievement to a minimum Level 2 Functional Skills in Maths and English (completed as part of the apprenticeship where exemption evidence is not provided)
End Point Assessment completion:

Presentation with questions and answers
Professional discussion underpinned by a portfolio of evidence
Apprenticeship Costs
Apprenticeships are partially Government funded, partially funded by the employer. How this is paid depends on whether you are a levy or non-levy payer.
The full cost of the course is £4,500. The Government fund 95% of this, the remaining 5% (£225) is either directly by the employer's levy account, or invoiced by us to the employer at the start of the apprenticeship (subject to VAT).
---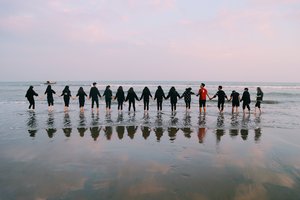 REF: 603/3591/9
Level 3 Diploma for Team Leaders and Supervisors
Diplomas (previously NVQs) allow learners to build their knowledge and skills within the workplace and are available to all.
Diploma Details
6-12 months
Maths & English certification not required.
The Level 3 Diploma for Team Leaders and Supervisors aims to develop and give recognition of leaners' knowledge, understanding and competence in management, and enable them to progress their career. It is suitable for learners working in a wide variety of work settings.
Learners will consider their approach to managing themselves and their team, identifying and considering the needs of all stakeholders, and identify how effective management can impact on the business. The qualification includes a number of optional units which can assist in tailoring the qualification to the individual role.
Diploma Requirements
Working in a Team Leader/Supervisory role to allow all elements of the diploma to be achieved.
Diploma Costs
The diploma does not usually attract government funding, but can be paid by the employer, learner or split between them both. £1300.00 + VAT