BUSINESS
Level 3 Business Administrator
Business administrators possess a versatile and valuable skill set that transcends industry boundaries. Whether in small or large businesses, spanning the public, private, or charitable sectors, their expertise is applicable everywhere.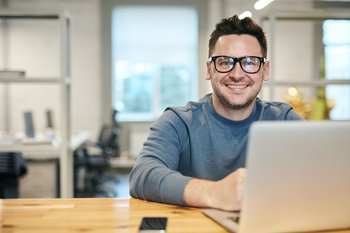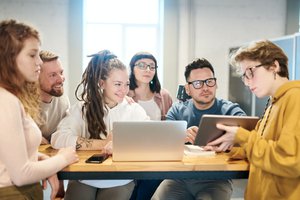 REF: ST0070
Level 3 Business Administrator
The Business Administration Apprenticeship covers a range of topics that can be applied across all businesses and all sectors. This qualification supports you to build knowledge, enhance skills and champion behaviours that enable you to develop, implement, maintain and improve your administration service.
Apprenticeship Details
Duration - typically 18 months
Maths & English required to a minimum of Level 2
The following will be covered:
KNOWLEDGE - Know your own skills and how these impact and improve the business. Understand your organisation, stakeholders and the external environmental factors that can impact on the business. Understand how policies, processes and relevant regulations apply to the business and how they are applied.
SKILLS - Build your understanding of communication, interpersonal skills and IT, and how these can impact on the success of a business. Be able to demonstrate excellence in record keeping, planning, organisation and overall quality. Use decision making skills to be proactive and make good judgement within your role. Gain an understanding of and implement the project management process.
BEHAVIOURS - Recognise your own personal qualities and how you can ensure professionalism within your role. Manage your own performance using feedback to take responsibility for personal growth. Demonstrate how you are able to adapt to a variety of situations and your ability to take responsibility for project successes.
Apprenticeship Requirements
The Institute for Apprenticeships set out specific requirements for this course.
These include:
20% off the job (a record of learning completed in the workplace)
Achievement to a minimum Level 2 Functional Skills in Maths and English (completed as part of the apprenticeship where exemption evidence is not provided)
End Point Assessment completion:

Knowledge Test
Project Presentation
Professional Discussion underpinned by a Portfolio
Apprenticeship Costs
Apprenticeships are partially Government funded, partially funded by the employer. How this is paid depends on whether you are a levy or non-levy payer.
The full cost of the course is £5,000. The Government fund 95% of this, the remaining 5% (£250) is either directly by the employer's levy account, or invoiced by us to the employer at the start of the apprenticeship (subject to VAT).
---