CHILD CARE
Level 3 Teaching Assistant
Teaching Assistants can be found across a wide range of education settings including primary, secondary, special schools, alternative provision and further education institutions. Their role is to support the class teacher to enhance learner's progress and development. They will be involved in one to one and group support sessions, applying a range of strategies to support those in the class.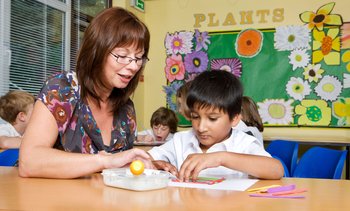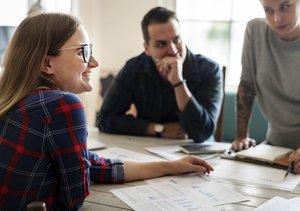 REF: ST0454
Level 3 Teaching Assistant Apprenticeship
Apprenticeships combine practical training in a job with study and are available to all* employees, there is no upper age limit.
Apprenticeship Details
Duration - typically 18 months
Maths & English required to a minimum of Level 2
The following will be covered:
Duty 1 Contribute to the overall ethos and aims of the organisation and promote diversity, inclusion, equality and acceptance of all learners in line with school policies, including by challenging stereotyped views, bullying or harassment.
Duty 2 Implement safeguarding polices and safe practice, including online safety, in line with legislation, policies, and procedures including maintaining confidentiality.
Duty 3 Work in partnership and liaise with other professionals (such as the teaching staff, SENDCo, or external advisors) and parents/carers to support all learners' learning.
Duty 4 Reflect on their own practice and identify appropriate professional development opportunities with the support of colleagues.
Duty 5 Understand the specific needs of learners and use strategies to support all learners to achieve their learning goals.
Duty 6 Promote engagement and teach learning behaviours to support the development of independent learners.
Duty 7 Establish positive relationships with learners and promote positive behaviours, consistently applying the school's behaviour policy.
Duty 8 Support the social, emotional, mental health, wellbeing and personal care of all learners in line with organisational policy and procedures.
Duty 9 Deliver individual and small group teaching within clearly defined/planned parameters in partnership with the teacher and other professionals.
Duty 10 Contribute to assessment and planning by supporting the monitoring, recording, and reporting of learner outcomes and participation as agreed with the teacher.
Duty 11 Support the development of a stimulating and safe learning environment by contributing to the selection and preparation of teaching resources that meet the diverse needs and interests of learners.
Duty 12 Support or lead enrichment activities for example visits, out of school activities and in school clubs.
Apprenticeship Requirements
The Institute for Apprenticeships set out specific requirements for this course.
These include:
20% off the job (a record of learning completed in the workplace)
Achievement to a minimum Level 2 Functional Skills in Maths and English (completed as part of the apprenticeship where exemption evidence is not provided)
End Point Assessment completion:

Observation with questions
Portfolio-Based Interview
Apprenticeship Costs
Apprenticeships are partially Government funded, partially funded by the employer. How this is paid depends on whether you are a levy or non-levy payer.
The full cost of the course is £7,000. The Government fund 95% of this, the remaining 5% (£350) is either directly by the employer's levy account, or invoiced by us to the employer at the start of the apprenticeship (subject to VAT).
---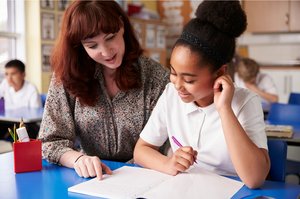 REF: 60144233
Level 3 Diploma in Specialist Support for Teaching and Learning in Schools
Diplomas (previously NVQs) allow learners to build their knowledge and skills within the workplace and are available to all.
Diploma Details
6-12 Months
Maths & English certification not required.
The Level 3 Diploma in Specialist Support for Teaching and Learning in Schools (RQF) to develop the knowledge and competence of learning support staff whose working role is in a specialist area and/or across a varied range of responsibilities.
Learners will be working under the direction of a teacher who has overall responsibility for teaching and learning in the classroom. They will contribute to planning, implementing and evaluating learning activities and will work alongside the teacher to support whole class activities, as well as working on their own with individual, or groups of, pupils.
Diploma Requirements
Working in a teaching assistant role.
Diploma Costs
The diploma does not usually attract government funding, but can be paid by the employer, learner or split between them both. £1300.00 + VAT